While Bend may be small compared to many cities it still boasts an impressive collection of Italian restaurants. From well-known chains to fine dining to food carts you'll be able to find exactly what you're looking for here in Bend.
In this post, we'll take a look at the 5 best Italian restaurants in Bend, Oregon.
Map of the Best Italian Restaurants in Bend
This map shows the location of all the Italian restaurants mentioned in this post.
Sunny's Carrello
Located on the east side in the River Place food cart pod, Sunny's Carrello serves up flavorful, Italian inspired dishes. Don't think that because they are working out of a food cart that the dishes will be bland or basic. Each dish is made with care and bursts with flavor. The food cart pod location also allows you to enjoy amazing Italian food and escape the stuff, stereotypical Italian restaurant setting. On a chilly evening head over to the taphouse for a few beers and grab a seat next to one of the pod's fire pits.
Sunny's is open Friday – Tuesday from 11am – 9pm.
Trattoria Sbandati is headed up by renowned Italian chef Juri Sbandati. Born in Florence, Italy Juri spent his early career working in restaurants around Italy before eventually making his way to Bend.
The food and wine at Trattoria Sbandati is steeped in Italian heritage. This led to the restaurant being named restaurant of the year in 2015 by the Source Weekly.
The menu is full of can't miss items with the meatballs being a local favorite.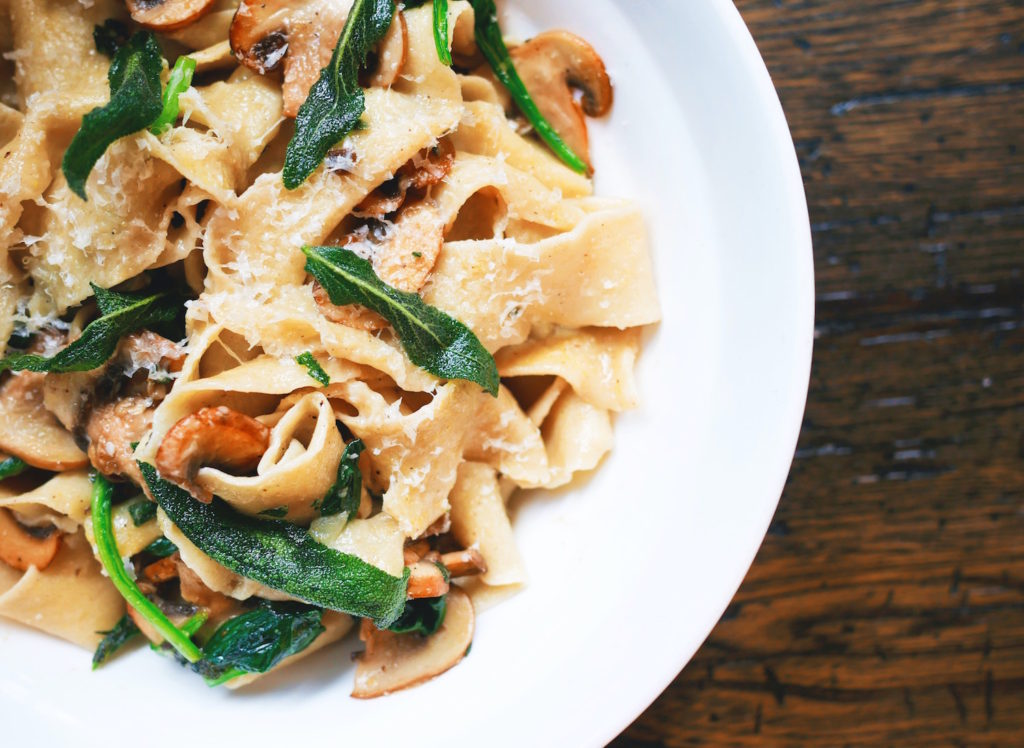 Salute Bend
Located in the heart of downtown Bend, Salute is the newest entrant to the local Italian dining scene. After opening in January 2020, Salute has quickly become a local favorite for their classic Italian dishes. They have received rave reviews for their pasta, chicken parmesan and tiramisu all served in a cozy space.
Pastini Pastaria
Pastini Pastaria is a state-wide chain with locations in Portland, Corvallis, Eugene, and right here in Bend in the Old Mill District. They are best known for their delicious pasta offerings and hearty salads. We also love that they serve locally made table bread from Sparrow Bakery.
This is a great spot to drop in after a day walking the Deschutes or browsing the shops at the Old Mill.
Olive Garden
Located on the north side of Bend in the Cascade Village shopping center, Olive Garden is an old favorite for many. Their well known dishes like breadsticks, salad and pasta make for a hearty, comforting meal.
If you're on the north side of town and craving Italian food this is a great spot to stop for a bite.